A literature review towards feminist innovation in AI which accompanies our work on The Tech We Need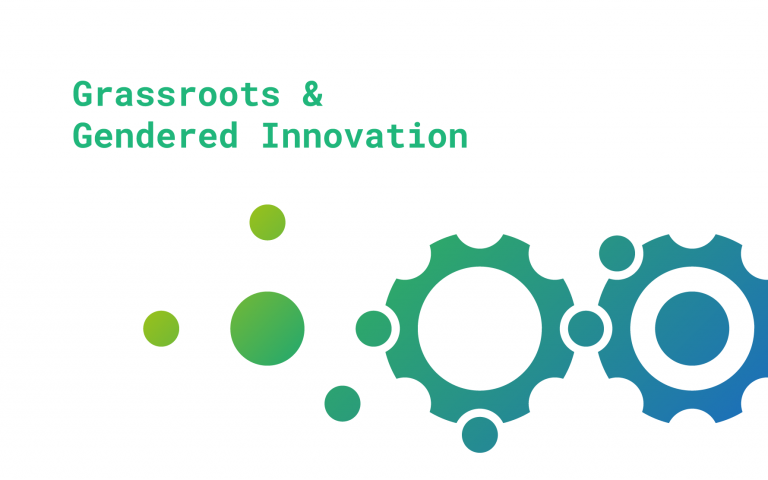 Introduction
This paper presents a literature review on grassroots innovation, focusing on the innovation process, main challenges, and technology adoption for empowering women from selected articles from the Scopus database from 2016 to March 2021. The information-gathering included the localization of papers related to keywords such as grassroots innovation, gender, women empowerment, ICT, internet and artificial intelligence analyzing the contents and creating a perspective on the subject covered and the methodologies used.

Grassroots innovation is rapidly gaining research attention because of its crucial role in entrepreneurship development. The main focus of the grassroots women has been the policies to reduce gender-based inequalities such as the risk of climate change, vulnerabilities, poverty alleviation, building resilience, and a culture of political participation in rural areas. Many practices have been documented around the world as an effort to combat inequalities and create better conditions for women. These efforts, experiments, and implementations need a review to find the best results and practices to accelerate change.

The role of social innovation will be increasingly essential and imperative given the market forces and jobless future of automation. Gupta et al. (2017) point at the new opportunities presented by social innovation and the new economy's skills, and the necessity to address wicked problems. They posit through different authors a socio-ecological system that can recognize and reward innovation and be helpful as a hurdle for external shocks and emergent challenges.

Other enthusiasts of grassroots innovation like Smith and Stirling (2018) present the relevance of promoting this kind of innovation to enhance democracy and support social justice, environmental resilience and create empowering sociotechnical configurations that interests around mainstream innovation systems might otherwise suppress. This kind of innovation can increase social diversity levels by working at changes in culture, infrastructure, training, investment, and openness.

This research was catalogued in four main sections. 1) Grassroots innovation where include a background and conceptualization framework on grassroots innovation. 2) Gendered innovation where we talk about how gender perspective should be used to frame research and technological development. 3) The main section where we include the main findings and insights from the literature review sectioned in a national and local efforts, systemic biases and intersectional inequalities; best practices and expected outcomes and finally documented cases and data sharing that are worth mentioning. 4) We make final remarks from grassroots innovation and empower technologies for the future towards a feminist innovation in AI [1].
____ [1] The papers analyzed for this literature review were retrieved from the Scopus database using the following search strings: "innovation process" AND tech AND women, "innovation process" AND tech AND gender, "innovation process" AND Gender, empower* AND women AND grassroots, innovation AND women AND grassroots, "open innovation" AND gender, grassroots AND women, grassroots AND ICT AND women. internet & social innovation & women.
Last modified: September 13, 2022