Empower the Future with Gender-Transformative Insight
Seize the unique opportunity to architect the systems of tomorrow with a gender-transformative approach.
In the wake of COVID-19's revelation of our systems' fractures, we refuse to simply digitize outdated structures.
Instead, we're committed to innovating and reimagining a world where equality and inclusivity are embedded into the fabric of 21st-century systems.

Our collaboration spans governments, international entities, civil society, and the corporate sector, tackling diverse issues including:
→Bridging the gap in artificial intelligence to ensure equality
→Implementing gender-responsive digital public services and infrastructure
→Amplifying women's voices and ensuring their roles in leadership and decision-making
→Shaping the Future of Work with gender at the forefront
Our strategic focus is clear: leverage technology, uphold democratic governance, drive economic inclusion, and prioritize sustainability to foster environments where every community member can excel.
Since 2015, Women At The Table has been a trailblazer in bringing a gender-transformative perspective to the table.
We're not just about excellence—we're about inclusive excellence. We protect against the reputational hazards of biased AI and systems, and we're dedicated to creating spaces that empower everyone to thrive in an evolving global landscape. Join us in shaping a future where intersectional equity is not an afterthought, but a foundational principle.
Strategic Expertise, Commanding Impact
We spearhead critical analyses on cutting-edge technologies, dissecting the gender digital divide to inform and transform government digital ecosystems. Our insights pave the way for equitable tech landscapes.
Our training programs in gender equality and intersectionality for international development entities like GIZ aren't just sessions; they're incubators for enlightenment, crafting informed leaders and policy influencers.
With AI4D, we don't just support — we empower and lead. Our gender strategy expertise guides labs and projects, shaping the future of AI in development with the backing of the Swiss FDFA,  IDRC and SIDA.
As technical authors for the British Standards Institution's Inclusive Data Standard, we don't write documents; we write doctrines. Our work sets the gold standard, establishing benchmarks for inclusivity in data worldwide.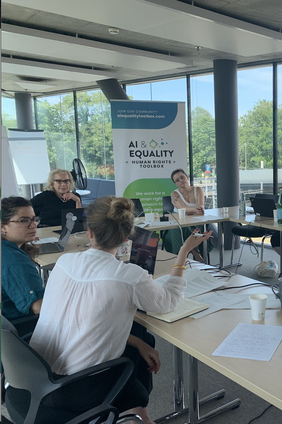 Powering Conversations, Leading Change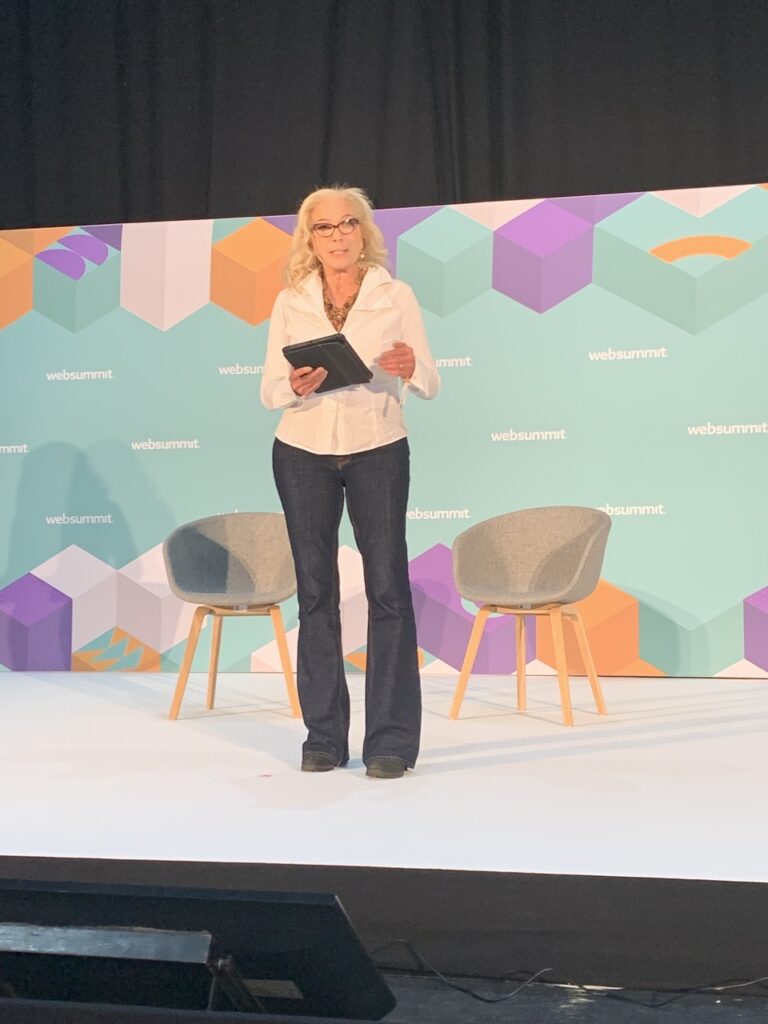 We orchestrate thought-provoking webinars that transform narratives and shape futures. From empowering senior women leaders in global trade to syncing the pulse of African AI with the world, we're the architects of dialogue that matters.
We steer pivotal discussions at arenas that count. Be it the Web Summit's Corporate Innovation Summit, , UNCTAD's intersection of gender and trade, or the Women's Forum for the Economy & Society dissecting AI's workplace revolution – we're at the helm, guiding conversations that redefine industries and ideologies.
We voice insights on platforms that inspire – from championing AI & Equality with USAID to redefining leadership paradigms at the Human Rights Council. Our words ignite debates and our speeches are more than talks; they're calls to action, echoing in the halls of the Geneva Academy to the corridors of Catalan leadership. We don't just speak; we spark transformation.
AI & Equality Workshops: Pioneering Fair Tech Futures
Dive into our dynamic AI & Equality Toolbox workshops for an insightful journey through the interplay of technology and rights. Our sessions are concise yet profound, designed to enlighten and challenge thinkers across fields. They're more than lessons; they're collaborative platforms for fostering equitable democracies.
Interdisciplinary Approach:

Our workshops cater to tech specialists while welcoming leaders and business minds, promoting informed decision-making across sectors.

Conversational Bridge:

We provide a common framework for meaningful exchanges, connecting tech experts with policymakers and industry pioneers.

Integration of Expertise

: Our content merges scientific inquiry with policy considerations, aiming to enhance societal resilience and equity.

Thought Leadership:

We initiate critical conversations on tech's societal impacts, guiding its ethical evolution.

Worldwide Engagement:

Our reach extends globally, from academia to the upcoming AIDA showcase, signaling a broad and inclusive impact.

Knowledge Network:

Through each workshop, we contribute to a collective expertise, aiming to create a shared understanding of technology's role in upholding fairness.
Step into a space where AI is shaped by inclusivity and integrity, and where your participation matters. Join the conversation and influence change.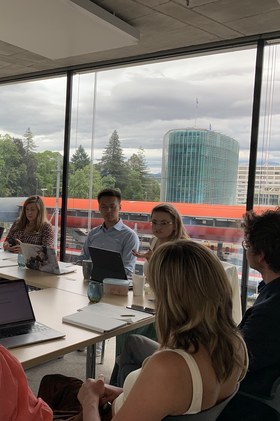 Our collaborations include
Learn more about
Women At The Table
Request a service and get in touch
Last modified: November 22, 2023