The < A+ > Alliance was named Global Leader for Generation Equality's Action Coalition: Technology and Innovation for Gender Equality for the 2020-2025 term.
What is the Generation Equality Forum?
The Generation Equality Forum —a global gathering for gender equality, convened by UN Women and co-hosted by the governments of Mexico and France in partnership with civil society— announced the leaders of the Generation Equality Action Coalitions, to achieve gender equality and all women's and girls' human rights. The Action Coalitions will deliver concrete and transformative change for women and girls around the world in the coming five years.
The Action Coalitions focus on six themes critical for achieving gender equality: gender-based violence, economic justice and rights, bodily autonomy and sexual and reproductive health and rights, feminist action for climate justice, feminist movements and leadership, and technology and innovation for gender equality.
Our work
The Action Coalition will come together to co-design concrete, game-changing blueprints for action to be implemented over the next five years. Beginning in September 2020, a set of virtual public conversations will mobilize and capture women's and young people's voices to inform the Action Coalitions. The Action Coalition Blueprints will then be refined at the Generation Equality Forum in Mexico City, during the first part of 2021, and officially launch at the Generation Equality Forum in Paris, later in 2021.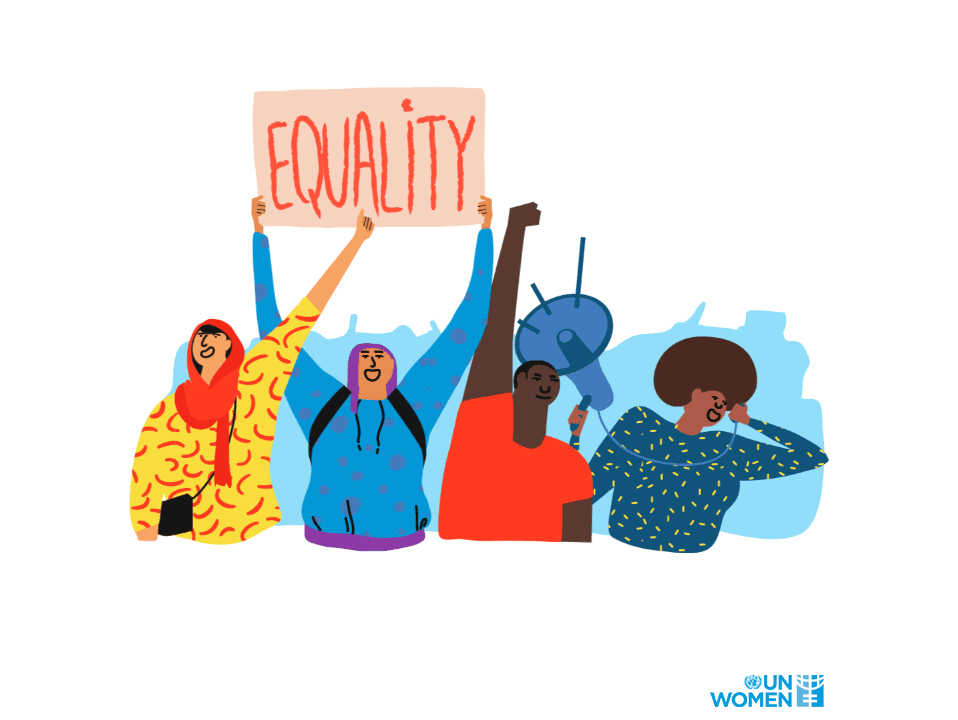 Generation Equality – Action Coalition Blueprint
Invest in feminist innovation by amplifying women/girl-led and gender transformative innovation and developing the tools, policies and accountability mechanisms to influence the design and development of technology.

Bridge the gender gap in digital access and competence to ensure equal use, creation and control of digital technology by women and girls in all their diversity.

Build inclusive, transformative and accountable innovation ecosystems by investing in digital innovation hubs, advocating for feminist policy actions and reforming accountability systems ensuring women and girls' full participation in digital economy and society.

Prevent and eliminate online and tech-facilitated GBV and discrimination by developing tools and policies and fostering an environment that will allow women and girls in all their diversity to use digital spaces safely.