It was inspiring to host our first "Artificial Intelligence Frameworks & Implementation Conversation," on July 5th, bringing together an extraordinary and diverse assembly of experts. The discussions encompassed a wide spectrum of topics, ranging from Competition Law to Peacekeeping, Intellectual Property to Humanitarian Law, Trade to Human Rights Frameworks, and Consumer Protection to Demilitarization.
Throughout the event, the focus remained practical, delving into the how, why, and which aspects of frameworks could be adapted and harnessed to promote a more thoughtful human rights-centered approach to AI. The overarching goal was to establish a robust and flexible governance structure for Artificial Intelligence, that could effectively bringcritical pro-social aspects of AI's potential to the foreground.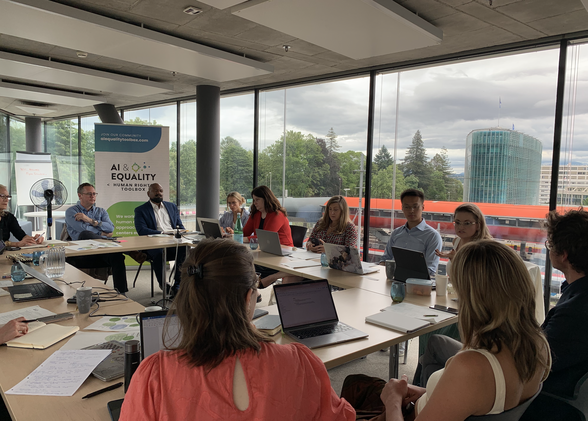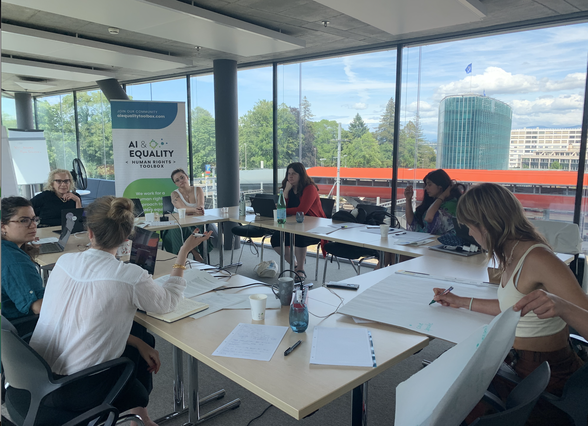 We'll be sharing our white paper summary of the convening soon, but first we would like to thank our hosts Interpeace, alonw with special thanks to Dr. Rebecca Brubaker + the entire Interpeace team, Helene Molinier of UN Women, Diana Gutierrez of UNDP, Anna Caroline Müller of WTO, Paul Ladd of UN RISD, Yung-Hsuan Wu of Diplo Foundation, Anna Greipl of the Geneva Academy, Ioana Puscas of UNIDIR, Céline Marie Georgi of OHCHR, Ayisha Piotti of ETH Zurich's Center for Law & Economics, and Sue Hendrickson of Berkman Klein for turning up and adding so much insight.
Thanks to our wonderful AI & Equality team of Emma Kallina, Sofia Kypraiou, Anna-Maria Gueorguieva, and Pilar Grant winging in from Cambridge, EPFL, Berkeley, and UCL for our first all hands in person meeting!
Last modified: August 24, 2023