Women at the Table were thrilled to curate and moderate a session at the World Trade Organization WTO Public Forum on 'Tech, Ethics, Gender, Innovation & the Economy' with an amazing array of experts.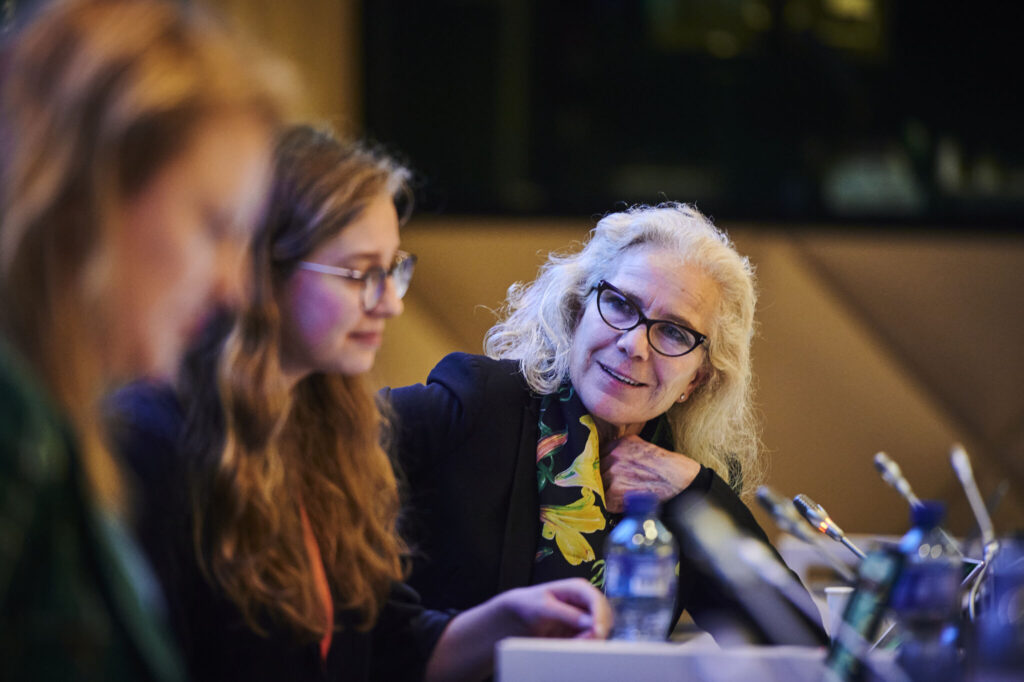 Tech, Ethics, Gender, Innovation & the Economy
The transformational potential and opportunities of digitalization are not equally distributed.
An inclusive recovery must leverage digital technologies and approaches to narrow gaps in access and pathways to achieve inclusive, thriving digital futures.
The 4 panelists plus Moderator all lead very different separate, yet cutting edge initiatives that each focus with different entry points on the leverage of technology for a more inclusive recovery, as every government around the globe is racing to digitize. We have an immediate and urgent opportunity to reconceive systems for 21st century impact.
Our session explores different paths to technology and gender equal trade futures that will help rebalance inequality equations:
-Private Sector and Civil Society leads of the World Benchmarking Alliance/Digital CIC engage institutional investors and private sector tech companies to adopt ethical AI standards.
-GIZ Digi-Cluster projects with new Feminist International Development Policy ensure a brighter + inclusive digital future.
-IDRC with 11 AI4D AI Hubs & Labs run by Africans with African agendas to transform African AI bringing equity to those left behind.
-UN Women Generation Equality Action Coalition: Technology & Innovation for Gender Equality brings women into all levels of tech – most recently to create a Gender x Innovation Guide for Tech Innovation Challenges, conceived to solve problems exposed through the pandemic.
Women at the Table moderated.
Panelists: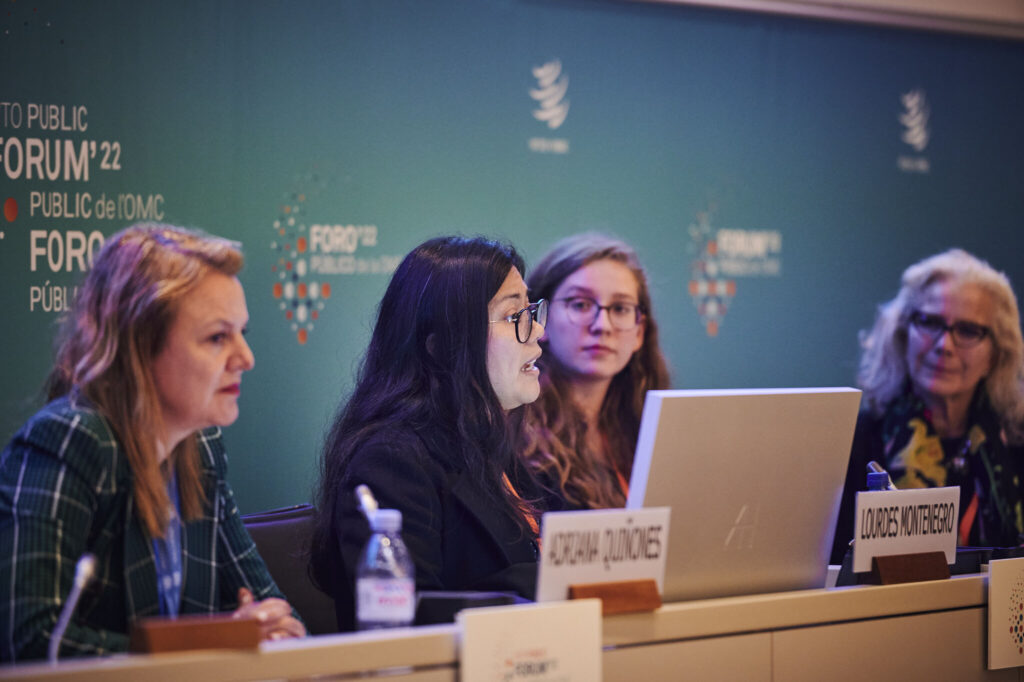 Lourdes O. Montenegro leads the digital sector transformation work for the World Benchmarking Alliance (WBA). In this role she develops the strategy, serves as the main spokesperson on topics related to the digital sector, and oversees research and engagement on the Digital Inclusion Benchmark, a free and publicly available corporate benchmark assessing 200 of the world's most influential digital technology companies. Before joining WBA, she worked at the International Telecommunication Union (ITU), where she coordinated a global expert group on ICT statistics, organized international meetings, trained developing country regulators,and contributed to ITU's statistical publications. Lourdes is an economist with more than a decade of experience delivering data-driven and policy-oriented projects for industry clients, UN agencies and governments. She has peer reviewed publications on both telecommunications and Internet policy as well as in ecological economics.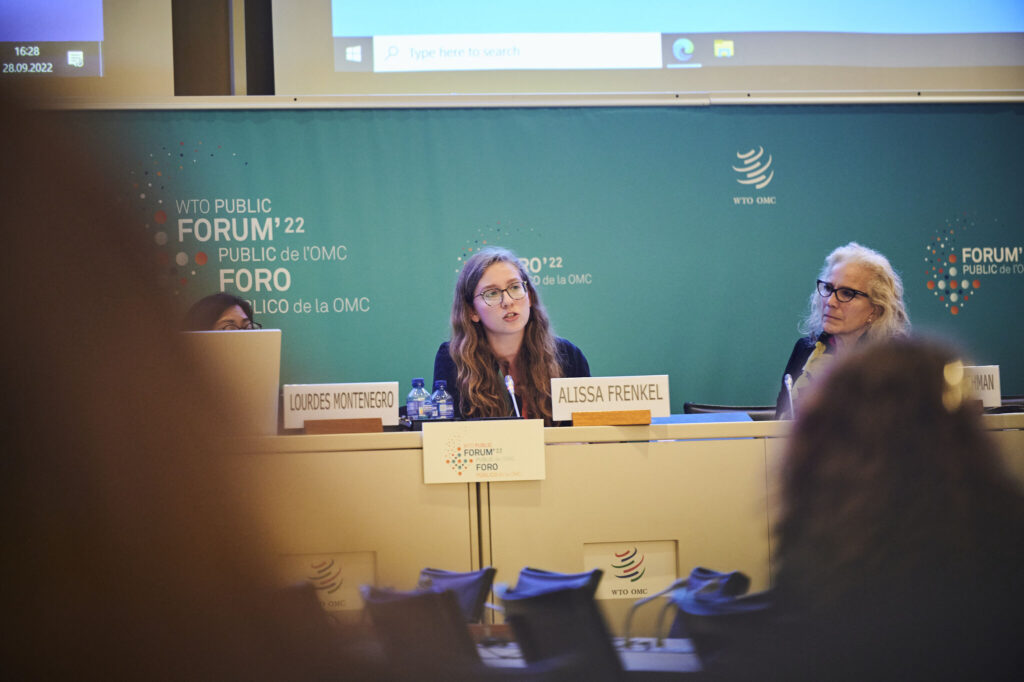 Alissa Frenkel is an Advisor on the Gender Digital Divide and Gender Focal Point in the Global Program Digital Transformation at the German development cooperation agency GIZ, on behalf of the Federal Ministry for Economic Cooperation and Development (BMZ).
Prior to coming to GIZ, she worked at the intersection of government affairs and business development at SAP on digital transformation, sustainability and international development. Alissa has her background in international affairs, digital development, gender economics and social policy.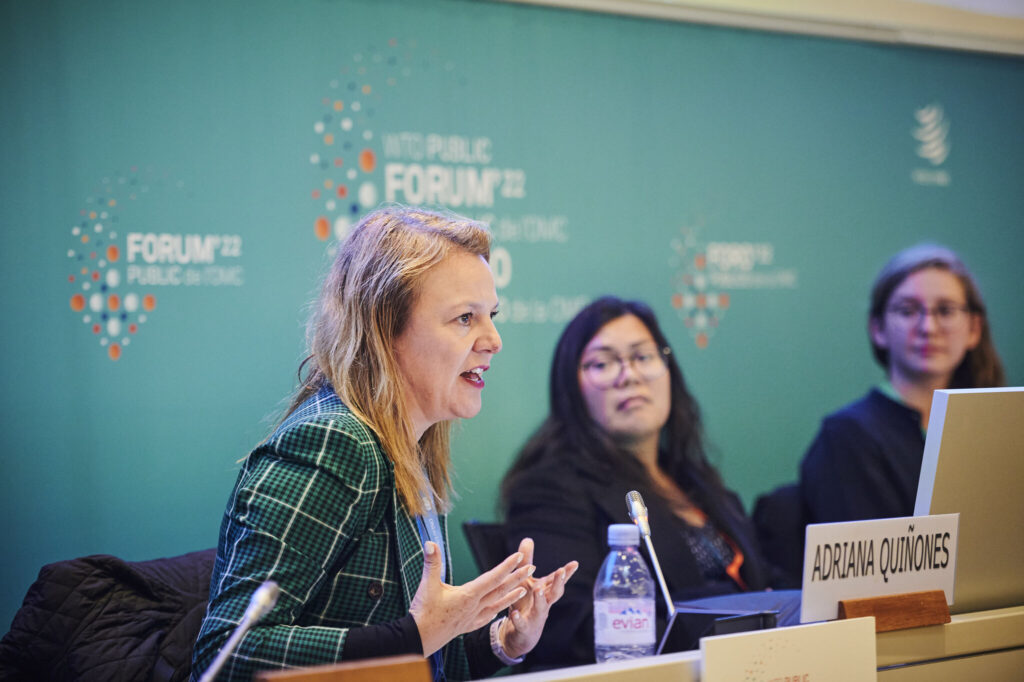 Adriana Quiñones is the Director a.i. of UN Women´s Liaison Office in Geneva. She has held posts as Country Representative, Policy Advisor, and Manager of the UN Trust Fund to End Violence against Women and Girls. She has more than 20 years of experience leading efforts in the areas of Gender Equality, Elimination of Gender Based Violence, Access to Justice and Women´s Economic Empowerment. She has supported the creation of youth development programs, access to trade and credit for the benefit of indigenous and afro-descendant women, as well as programs to combat stigma and discrimination, and supervised for the Inter-American Development Bank and the United Nations portfolios of more 70 million in 50 countries around the world.
She advised the High Commissioner for Peace in Colombia on issues of human rights violations in the context of the internal armed conflict and to address the needs of the displaced populations.
Katie Clancy is a Program Officer at IDRC focusing on Artificial Intelligence for Development. She works with research networks around the world to explore the nexus of technology and inclusion on areas such as open governance, climate action, the future of work, education and migration.
Her research interests include digital innovation, artificial intelligence, digital rights and open data, with particular interest in how gender transformative approaches can transform innovation systems.
Moderator: Women at the Table
Last modified: August 24, 2023