Roundtable launch of the Collective Impact Coalition (CIC) for Digital Inclusion: Advancing ethical and responsible AI
Sept 27th – 14:00 CET. Register to participate here.
Women at the Table is proud to be the Civil Society lead of the World Benchmarking Alliance Collective Impact Coalio )CIC) for Digital Inclusion.
The World Benchmarking Alliance's (WBA) Digital Inclusion Benchmark (DIB) provides guidance to
technology companies in terms of what is expected from them in the context of the UNSDGs and human
rights, and ultimately equips investors, governments, civil society, and individuals to engage with these
companies. In doing so, we create a system that recognises leadership and creates accountability for those
companies that lag behind.
Opening Remarks: Lourdes Montenegro – Leader Digital Sector Transformation, World Benchmarking Alliance.
Keynote Speaker: Tara Denham – Director General for Human Rights, Freedoms and Inclusion at Global Affairs Canada.
Discussion on Ethics in AI: Multi-stakeholder collaboration:
–Louise Piffaut – Head of ESG Equity Integration, Aviva Investors
–Caitlin Kraft-Buchman – CEO Women at the Table
–'Gbenga Sesan – Executive Director, Paradigm Initiative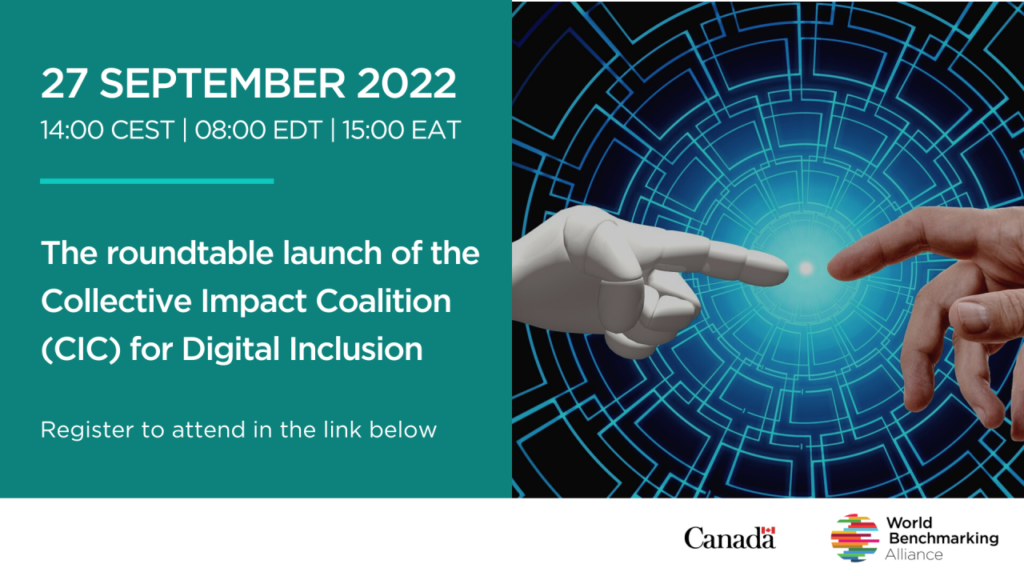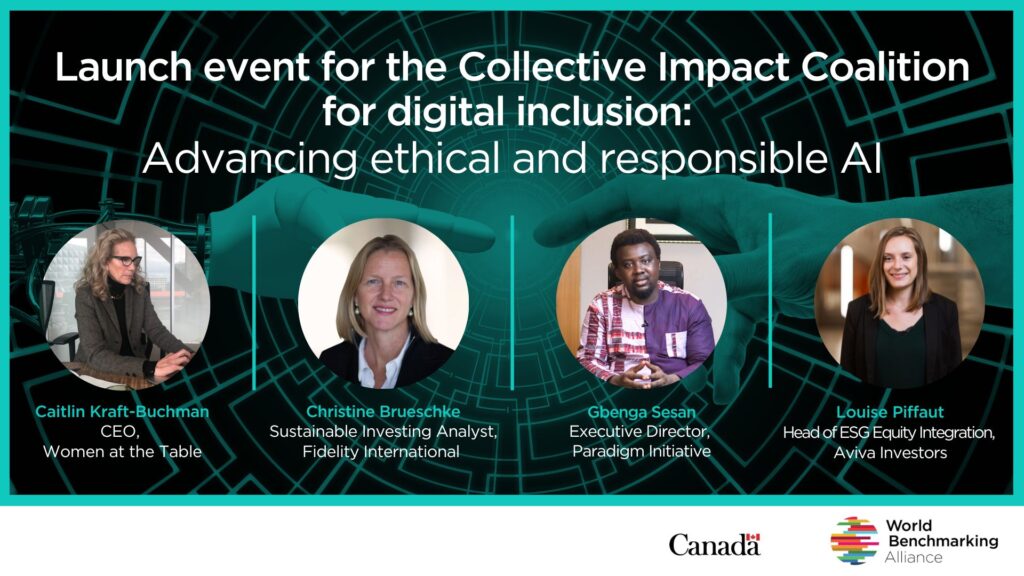 Last modified: September 26, 2022