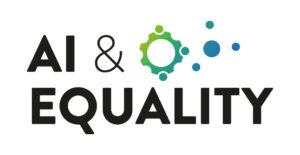 Unlock the potential of AI with a human rights lens through our dynamic workshops, designed for those shaping the future of technology. Our AI & Equality Toolbox is more than just a set of workshops; it's an interdisciplinary beacon for Data Scientists, policy makers, and industry leaders alike.
Compact One-Hour Teasers:

Get a swift, impactful introduction to AI and equality.

In-Depth Workshops:

Dive deeper with our multi-session explorations that marry science with human rights policy, sparking systemic resilience and equitable democracies.

Executive Briefings:

Tailored for decision-makers, these sessions distill complex concepts into actionable insights.
The AI & Equality Toolbox isn't just a program; it's a dialogue enabler. We equip participants with the concepts, critical thinking skills, and vocabulary needed to navigate and bridge the gap between technology and policy. Our mission is to catalyze cross-disciplinary conversations, focusing on the tangible human rights impacts of technological advancement.
Our global footprint is evidence of our reach and relevance. The workshops have been featured at prestigious institutions such as EPFL, Tu/Eindhoven, University College Dublin, and the Sorbonne Center for AI, with multiple iterations underscoring their effectiveness. From the Gates Fellows at Cambridge to KNUST in Ghana, and from Chile's National Center for Artificial Intelligence to the upcoming sessions at the EU's AI Doctoral Academy in fall 2023/winter 2024, our Toolbox is shaping discussions worldwide.
Join us in building a global community of practice, where technology meets human rights, with governments, the private sector, and across universities in both the majority world and the Global North. Together, we can ensure that the rise of AI is not just technologically advanced but ethically grounded and equality-driven.
Last modified: November 9, 2023